There is no argument that location data continues to be a crucial element for real estate and construction companies, owing to its potential to help them make better, more actionable business decisions. However, with limited or no resources to accumulate huge volumes of data from different sources, optimizing the use of location data pans out to be a strenuous task. In addition, these companies are often impeded from receiving a holistic view of the location data as they lack the expertise to import legacy data, which is scattered across various sources such as hard copies, PDFs, and more.

Established to mitigate these challenges is Archanics. The software development company that combines architectural art with mechanics provides businesses with robust solutions to help them seamlessly incorporate location data in decision-making. Since its inception, the company has been driving toward bringing the right combination of art and science in building reliable and powerful mapping solutions to help clients mitigate challenges pertaining to leveraging location data in businesses operations. To this end, Archanics designs and develops GIS GPS MAP, a federated mapping system of apps and logical backend data system.

"Designed from the ground up as a next-generation geo data system, our award winning platform helps businesses make better decisions with advanced middle-map technology and state-of-the-art data visualization tools, allowing for real-time views of geospatial information," says Adam Bridge, Founder of Archanics.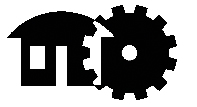 What gives GIS GPS MAP an edge over the competition is its unique features—it is neither complex and expensive as a full bore enterprise GIS system nor simple and unsophisticated as a low-end consumer map. The solution provides more advanced geo data than a conventional consumer web map, but easier to use than conventional GIS systems.
In addition to the GIS GPS MAP, Archanics serves as an efficient and reliable GIS analyst for businesses by offering them with a comprehensive, on-demand GIS data handling service, helping those without an in-house GIS expert on staff.
Archanics integrated its GIS data handling services with the product to incorporate multi-dimensional data— such as demographic information, natural disaster data, and more; proving customers with a robust solution.
Archanics' solution suite provides clients with a holistic view of accurate data in real-time by accumulating data from various sources. It helps in property evaluation, enabling clients to figure out demographic information and risks, including likelihood for a natural disaster, environmental quality, and even more that have huge impacts on the utility of the land. This helps eliminate the need for relying only on anecdotal information. Furthermore, Archanics tailors its solution to serve as an emergency response tool for government agencies, helping them quickly respond to disasters.
With such a powerful value proposition, Archanics serves as a go-to partner for most industries, including real estate, construction, agriculture, mining, governments, logistics, and e-commerce. "The innovation labs at Archanics are on a constant drive to revolutionize the way location data is being used in various industries by adding more value to its solution suite," concludes Bridge.